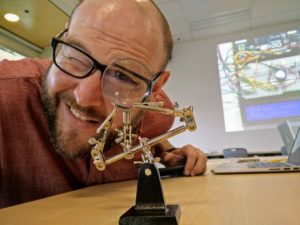 Welcome to The Build Plate, an Academic Library Makerspace & Digital Lab Conversations podcast! We are going to talk to higher education staff, faculty, and students who have interesting stories to share from their library-based makerspaces and digital labs. We'll not only delve into their makerspace war stories, but also discuss with them the latest research on academic makerspaces, maker pedagogy, and their student success stories.
Some of the topics we'll be covering in our first few episodes range from setting up a new library based makerspace or digital lab, metrics for successful makerspace, as well as initiatives to share makerspace and digital lab curriculum and workshops.
Our first episode will be out early in January, so go ahead and subscribe so that you don't miss any of our monthly conversations:
We welcome your feedback and suggestions, so please email us at podcast@thebuildplate.com and we'll talk to you again soon on The Build Plate: Academic Library Makerspace Conversations.